---
Posted by Mark Kirschenbaum on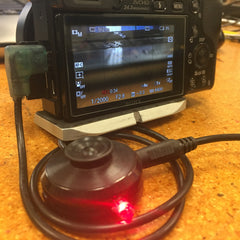 It's spring time, which means skydivers all around the Northern Hemisphere are gearing up for the new season. With this, many are getting rid of their old, heavy SLR, and moving to a mirrorless solution. We've bought into the Sony platform a few years ago and recently started shooting with the Sony a6000. The results have been amazing! Thus far Parachutist & Blue Skies Mag have published: 2 centerfolds, 1 full page, a calendar shot, and more than a dozen...
Posted by Mark Kirschenbaum on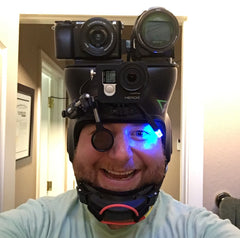 This boogie season I decided to upgrade my camera setup. Here are the steps I took to build the helmet. Before it's assumed, we were NOT given any of these products and purchased them with our own money. Luckily for me, we do make the accessories.   Hardware Sony AX53  ($998) 4K video, incredible B.O.S.S. stabilization, great quality, complete image control, spectacular zoom, and good audio. Complete solution for ground video. Downside: 1.5lbs. (Can't wait for the new Stabilized GoPros)  Schumacher Quick...