---
Posted by Mark Kirschenbaum on
The most dangerous movement a videographer can do is transition from the floating side of the formation to the diving side. Sometimes due to sun or just the formation itself we have to make this transition. If this is necessary, you must pay close attention during the dirt dive and exit frame in particular. Note the jumpsuit and helmet colors of all the people you will pass.
Posted by Mark Kirschenbaum on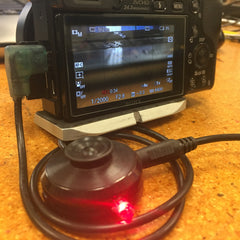 It's spring time, which means skydivers all around the Northern Hemisphere are gearing up for the new season. With this, many are getting rid of their old, heavy SLR, and moving to a mirrorless solution. We've bought into the Sony platform a few years ago and recently started shooting with the Sony a6000. The results have been amazing! Thus far Parachutist & Blue Skies Mag have published: 2 centerfolds, 1 full page, a calendar shot, and more than a dozen...
Posted by Mark Kirschenbaum on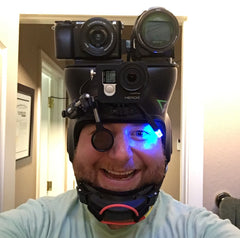 This boogie season I decided to upgrade my camera setup. Here are the steps I took to build the helmet. Before it's assumed, we were NOT given any of these products and purchased them with our own money. Luckily for me, we do make the accessories.   Hardware Sony AX53  ($998) 4K video, incredible B.O.S.S. stabilization, great quality, complete image control, spectacular zoom, and good audio. Complete solution for ground video. Downside: 1.5lbs. (Can't wait for the new Stabilized GoPros)  Schumacher Quick...
Posted by Mark Kirschenbaum on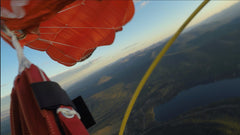 In August I experienced a pretty nasty malfunction which was the culmination of a couple bad scenarios. On sunset tracking dive, myself and 20 other people realized we were directly above a mountain of unknown height. Our leader, thankfully, safely pitched in place to signify the profoundness of our situation. I had spent the short duration of the dive trying to follow their erratic pattern and framing. Up to that point, I didn't process that we had gotten out short and...
Posted by Mark Kirschenbaum on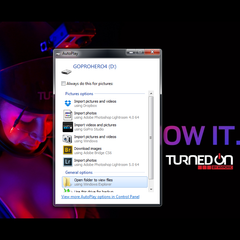 Sick of your GoPro HERO3+ or HERO4 Camera connecting to the computer as a 'Camera' vs. a drive?" Miss the old disk-drive method? Turned On by HYPOXIC's latest update forces the GoPro Camera into being a disk drive!  Update your Turned On install and it will automatically switch to "Disk Drive" mode. If you would like the "PTP / Camera Mode" just choose Advanced on the license screen. 
---